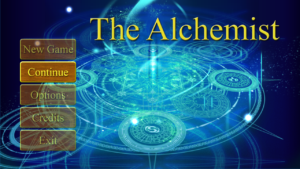 The Alchemist is a turn-based adventure RPG told through the point of view of a young alchemist developed in RPG Maker MV. It started its life as a demo concept I made for the Indi Game Maker Contest 2015. Now that the contest is over development has seen great improvements in all areas and will continue.
The Story
A young alchemist is sent by The Alchemist's Guild to help a small village get rid of a terrifying vampire as a part of his promotion to journeyman. To accomplish this he must gain the trust of the villagers and discover the vampire's weaknesses. Unfortunately the plan changes when he receives a letter from the Guild…
Features
A deep time system that will challenge the player to keep track of their time
Intuitive crafting system that includes alchemy and cooking.
Most situations cannot be solved with just a sword, dialog and puzzles will challenge players to think outside of the box.
A living world independent of, but reactive to the player.
A intricate web of quests with complex stories that feel real.
Current Development

The Alchemist is slowly coming together after many rewrites and engine modifications. We have changed direction in an attempt to create a more compelling narrative.
I am currently building a team to help me flesh out ideas and story points as well as handle tasks outside my skill. In time we will have a complete game.
The game has come far, but is still in development with no expected release date.
Links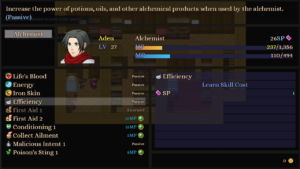 You can download the newest version from MEGA.
The original version can be found here.
You can visit the contest page here.